Batching Systems

---
Batching Control System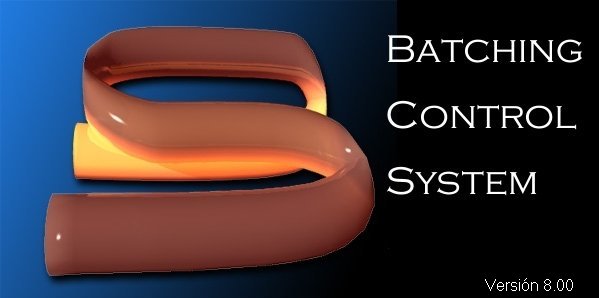 POWER ROBOTICS company specializes in menu driven batching systems. The operator reads the prompts on the display screen, follows the simple directions and the batching takes care of itself. For example: an operator would enter the formula number and the batch size required. The scale would bring up the formula from memory, compare the requested batch size against the standard stored in memory, reformat each ingredient amount and ask for verification from the operator. The operator presses "start" and the batching process begins. With load cells installed under each leg of the vessel, each ingredient can be weighed very accurately and consistently. Using a function called "Preact"; the scale automatically raises and lowers the target weight to compensate for the amount of ingredient free fall. This results in consistent batches of material from lot to lot.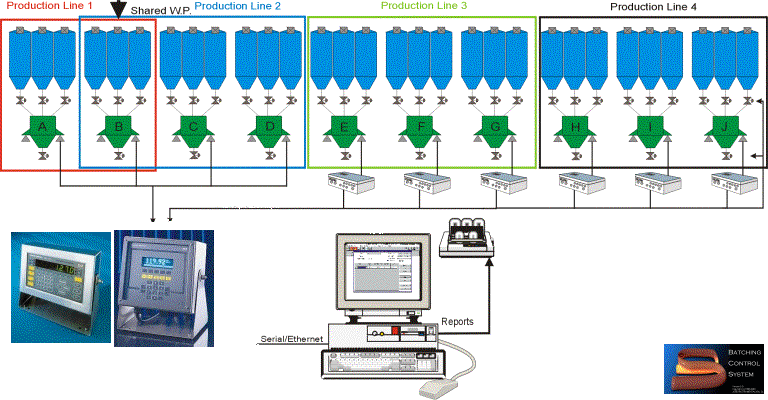 The Batching Solution Kit is used for middle ranged batching applications in different industries like food, cosmetics, glass, asphalt, concrete, plastics and chemical processings. There is the BCS 5.0 recipe and production management system, as well as including reporting, which represents a central user interface for batching applications by controlling up to 32 weighing and batching instruments WI-130 by max. 32 weighing points. The PC based software BCS 5.0 provides a powerful user-friendly windows interface to the process and to the batching controllers. The main features are....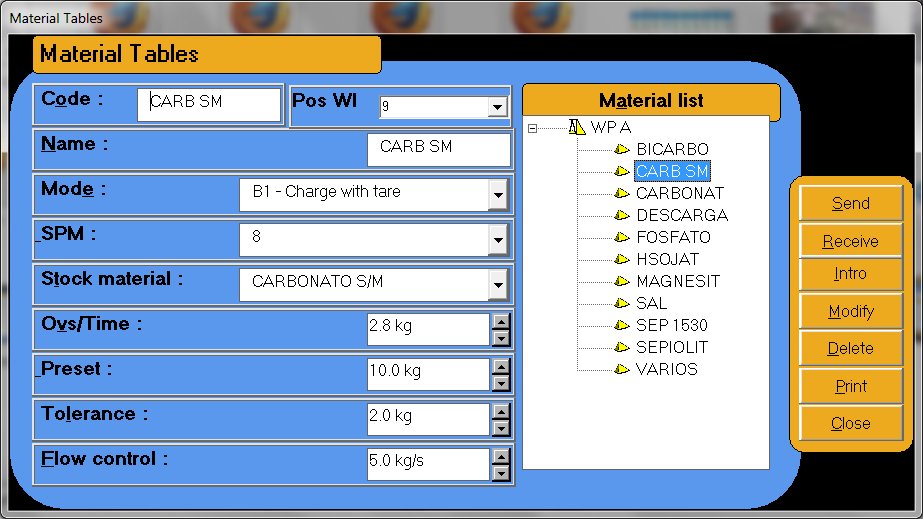 Material Database under MS-Access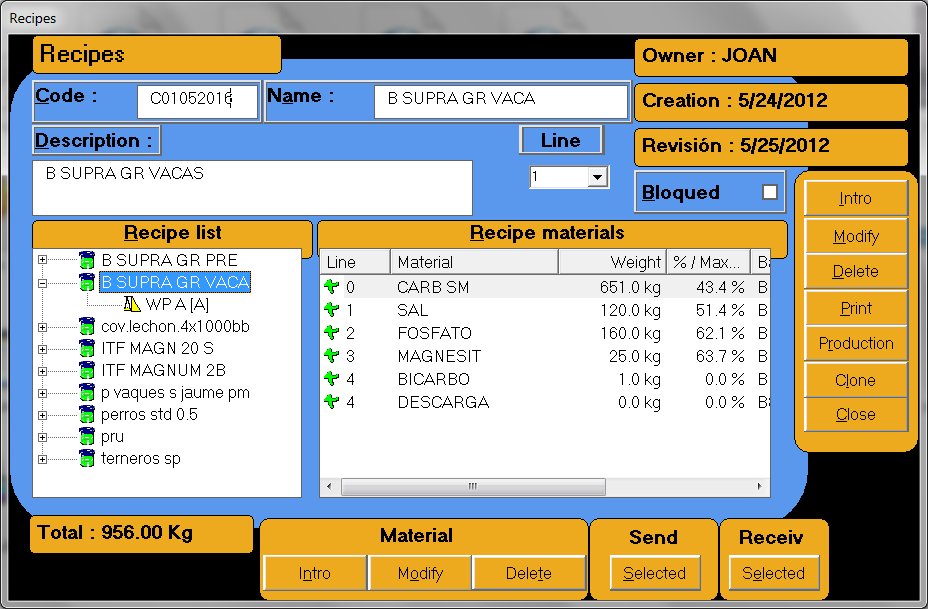 Recipe Database under MS-Access




Production Plan





Production Control with Operator Interface for

Start/Stop of production
Monitoring of the actual production status
Monitoring of production data




Reporting of production, consumption and stock data
comprehensive standardized reporting and simple customization
of reports using the Chrystal Report Generator




Usser's Control Acces with diverse password level.



DDE-Interface for Windows applications

like process visualization, vb-applications

Easy database access from any other SW-Package
BCS 5.0 offers a comfortable operator interface

Windows operator interface.

---
Copyright © 2018, by Power Robotics, SLU All rights reserved.